THIRTEENTH GENERATION
---

108. Walter Reiter Schoenly Jr was born on 7 Apr 1916 in Pennsgrove, NJ. After his father was killed in a motorcycle accident in Florida, his mother brought the family back to Philadelphia where he was raised. He became a Machinist/Tool & Dye Maker by trade, serving his apprenticeship at the Budd Company in Philadelphia before World War II. He worked for New York Ship, Camden N.J. between 1939 and 1942 in Camden N.J.
In 1938 he was baptized by Rev. Daniel Poling and joined the Temple Baptist Church, Philadelphia in 1938.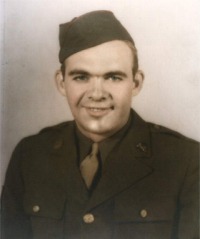 During World War II his served in the US Army in the Pacific in the field artillery and ordinance attaining the rank of sergeant. He served in the Solomon, Gilbert, New Hebrides, Marianas and Marshall Islands. At war's end he was on Guam and returned home on the aircraft carrier USS Saratoga in late November 1945. His Army service was from June 1942 to December 1945, with 28 months overseas.
After the war, he worked for Naval Air Engineering at the Philadelphia Navy Yard until his retirement in 1972 with 30 years of service.
He died on March 19,1979 in Pottstown, PA. He was buried next to his wife Eva on 23 Mar 1979 in Groffdale Mennonite Cemetery, Lancaster Co., PA.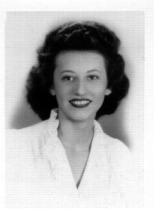 He was married to Eva Elizabeth Hetzer (daughter of

Stephen Hetzer and Frances Hafner) on 28 Sep 1947. Eva Elizabeth Hetzer was born on 18 Jul 1925 in Philadelphia, PA. She died on 11 Jun 1967 in Philadelphia, PA. Walter Reiter Schoenly Jr and Eva Elizabeth Hetzer had the following children:


+113 i. Walter Reiter Schoenly III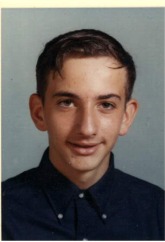 114 ii. Warren August Schoenly was born on 28 Dec 1951 in Philadelphia, Pennsylvania. Warren graduated from Lenape Regional High School in 1970 and then went to automotive mechanics school. Warren's middle name comes from his father's step-father's first name: August (Gus) Herman.

+115 iii. Frances Katharine Schoenly

Return to Table of Contents