THIRTEENTH GENERATION
---
110. Dorothy T. Schoenly was born on 4 Nov 1917 in Pennsgrove, NJ.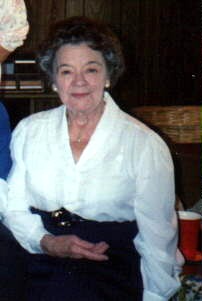 She was married to Robert Elmer Sandstrom on 2 Sep 1939 in East Falls, Pennsylvania
Dorothy passed away on October 29, 2004 in Newtown, Pennsylvania.
.
Robert Elmer Sandstrom was born on 21 Jun 1917 in Philadelphia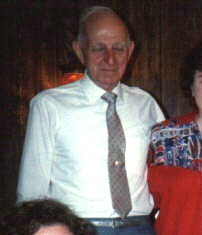 , PA (Samaritan Hospital - Temple). He died on 16 Aug 1996 in East Noriton, Pennsylvania.
Dorothy T. Schoenly and Robert Elmer Sandstrom had the following children:

+116 i. Robert E. Sandstrom, Jr.


+117 ii. Walter Edward Sandstrom, Sr.


+118 iii. Darrell W. Sandstrom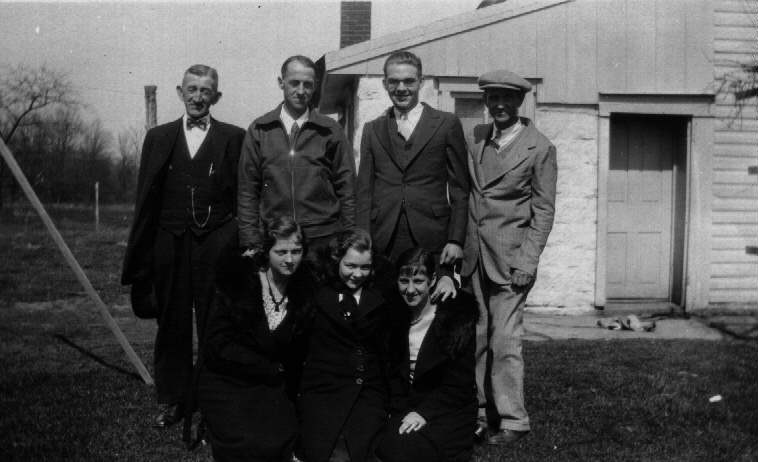 Picture to right is a Schoenly Family picture. FRONT ROW (Left to Right): Pearl Schoenly, Dorothy T. Schoenly, Ruth Schoenly. MEN STANDING (Left to Right): Elmer L. Schoenly, Roy Schoenly, Walter R. Schoenly, Jr., Guy Schoenly.

Return to Table of Contents