FOURTEENTH GENERATION
---
117. Walter Edward Sandstrom was born on 29 Sep 1943 in Philadelphia, Pennsylvania.
He was married to Theodorica Tagaro, RN on 2 Jul 1971 in Philadelphia, Pennsylvania. Theodorica Tagaro RN was born in Philippines. Walter Edward Sandstrom and Theodorica Tagaro RN had the following children:



129 i. Walter Edward Sandstrom, Jr. was born on 14 May 1973 in Abington Memorial Hospital - Abington, PA. He graduated in May 1995 in Bloomsburg University.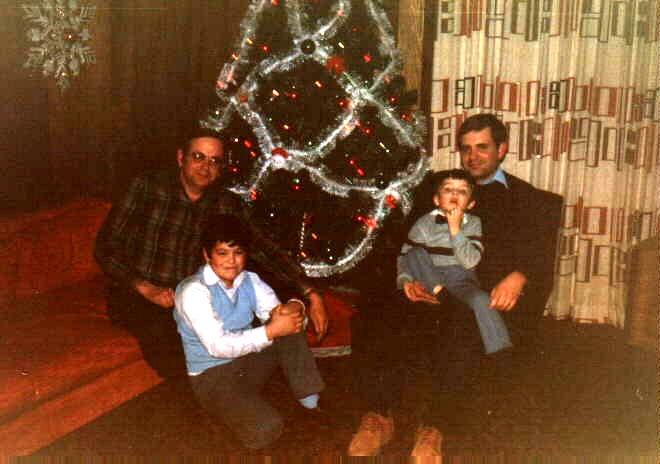 The Four Walts: Walt Sandstrom and Walter Sandstrom, Jr (left) and Walt Schoenly and Walter Schoenly, IV (right).

Return to Table of Contents