THIRTEENTH GENERATION
---
107. Loleto S. Schoenly was born on 7 Apr 1908 in Allentown, PA.
She was married to Jacob L. Ernst on 17 Apr 1926.
Loleta and Jacob Ernst had the following children:

Clara Ernst married Bill Fagan.

Grace Ernst married Frank Temos.

William Ernst died in 1950's.

Robert Ernst.

Doris Ernst married Harold Mantez.

Edward Ernst.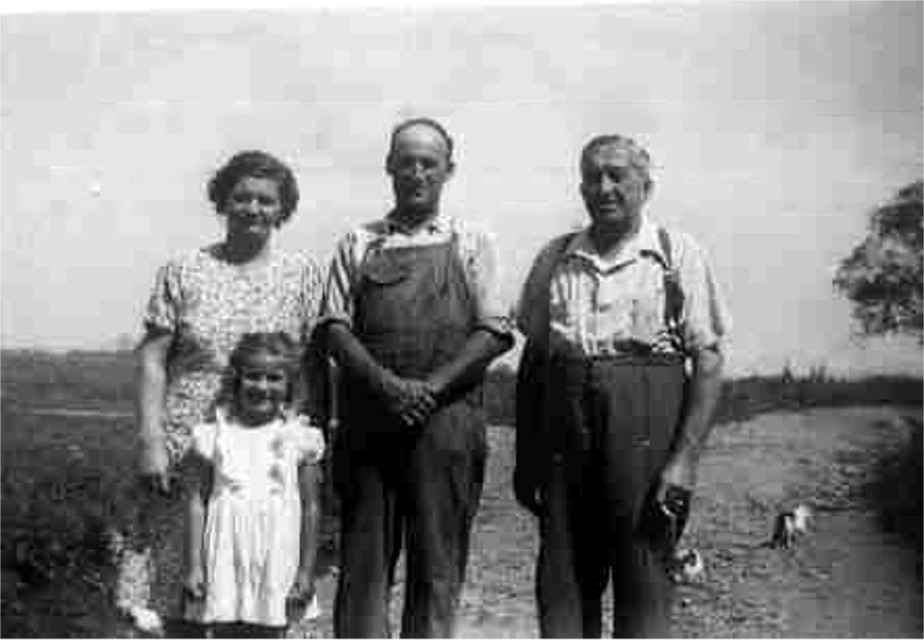 Loleto Schoenly Ernst pictured with husband Jacob Ernst and daughter Doris, with Uncle Bob Schoenly (far right).

Return to Table of Contents