FOURTEENTH GENERATION
---
118. Darrell Wayne Sandstrom was born on 24 Jun 1945 in Philadelphia, Pennsylvania.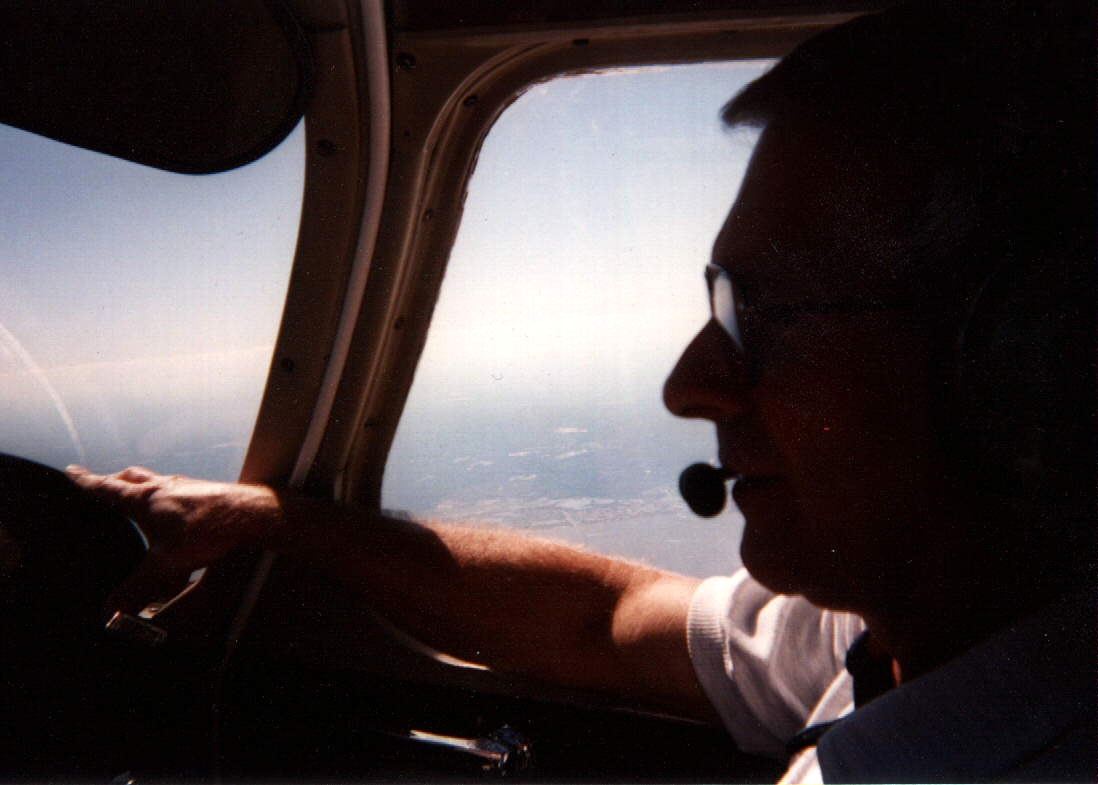 Darrell was married to Patricia O'Brian on 2 Jul 1966.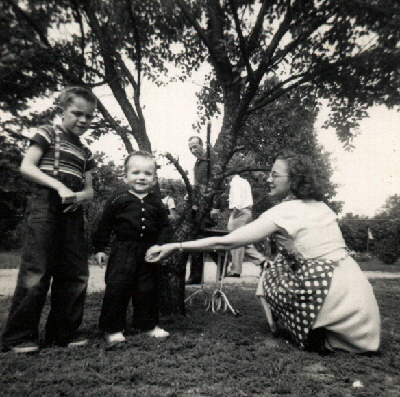 <-- Darrell is standing at the extreme left, Walter Schoenly 3rd in center and Dorothy Schoenly Sandstrom on the right.
Darrell works as an electrician for Acme Supermarkets.

In 1985, Darrell received his private pilot certification for single engine, land aircraft.
Darrell Wayne Sandstrom and Patricia O'Brian had the following children:



130 i. Christopher W. Sandstrom was born on 13 Nov 1983.
Pat & Darrell Sandstrom (seated front), Robert & Dorothy Sandstrom (back). ----->

Return to Table of Contents